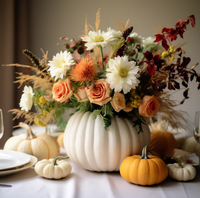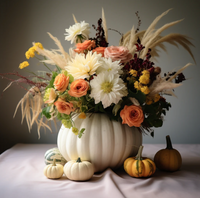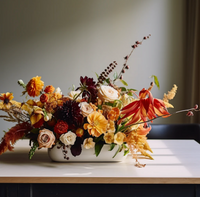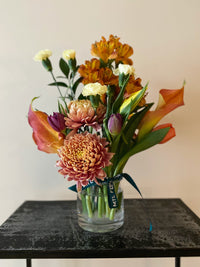 Custom Fall Vase Arrangement
Product Info

Introducing our exclusive fall-theme vase arrangements, the ideal way to infuse a touch of autumnal beauty and warmth into any space. Our skilled florists are ready to collaborate with you, ensuring a bespoke arrangement that mirrors your unique style and preferences.

Using only the freshest and most exquisite fall blooms, we meticulously assemble a breathtaking arrangement that celebrates the rich hues and textures of the season. From classic chrysanthemums and sunflowers to distinctive and rare varieties, our selection of fall flowers is sure to inspire.

While we strive to accommodate your specific preferences for colors and vases, please understand that floral and vase selections are ultimately at the discretion of our skilled designers. This ensures that each arrangement is crafted with the utmost care and attention to detail.

Embrace the spirit of the season and order now in time for Thanksgiving!
Delivery within Montreal
Available now on all orders.

Retail space coming soon!